Acoustic planning
We upgrade room acoustics in offices with fresh product designs – effective thanks to proven methods.
Acoustic planning
We upgrade room acoustics in offices with fresh product designs – effective thanks to proven methods.
In three steps to a better acoustic.
At the beginning, we measure the reverberation time in order to calculace how much space for sound absorbing elements is needed. After choosing suitable products, our service providers professionally install the acoustic elements.
Acoustic measurement
Reverberation time
STI-PA (speech intelligibility)
Ray Tracing (reflexions in the room)
Active Noise Control (active absorbers)
Planning
Potential analysis
Choise of suitable sound absorbers
Proposal preparation
Sourcing and logistics
Installation
Professional installation by regional service providers
Optional installation at the weekend
Resurvey
Room acoustics is a science in its own right...
… but we do not make a mountain out of a molehill. Top priority for improving the working atmosphere and speech intelligibility is to reduce the reverberation time. We carry out acoustic measurements and analyses to find the best sound absorbing elements for your office.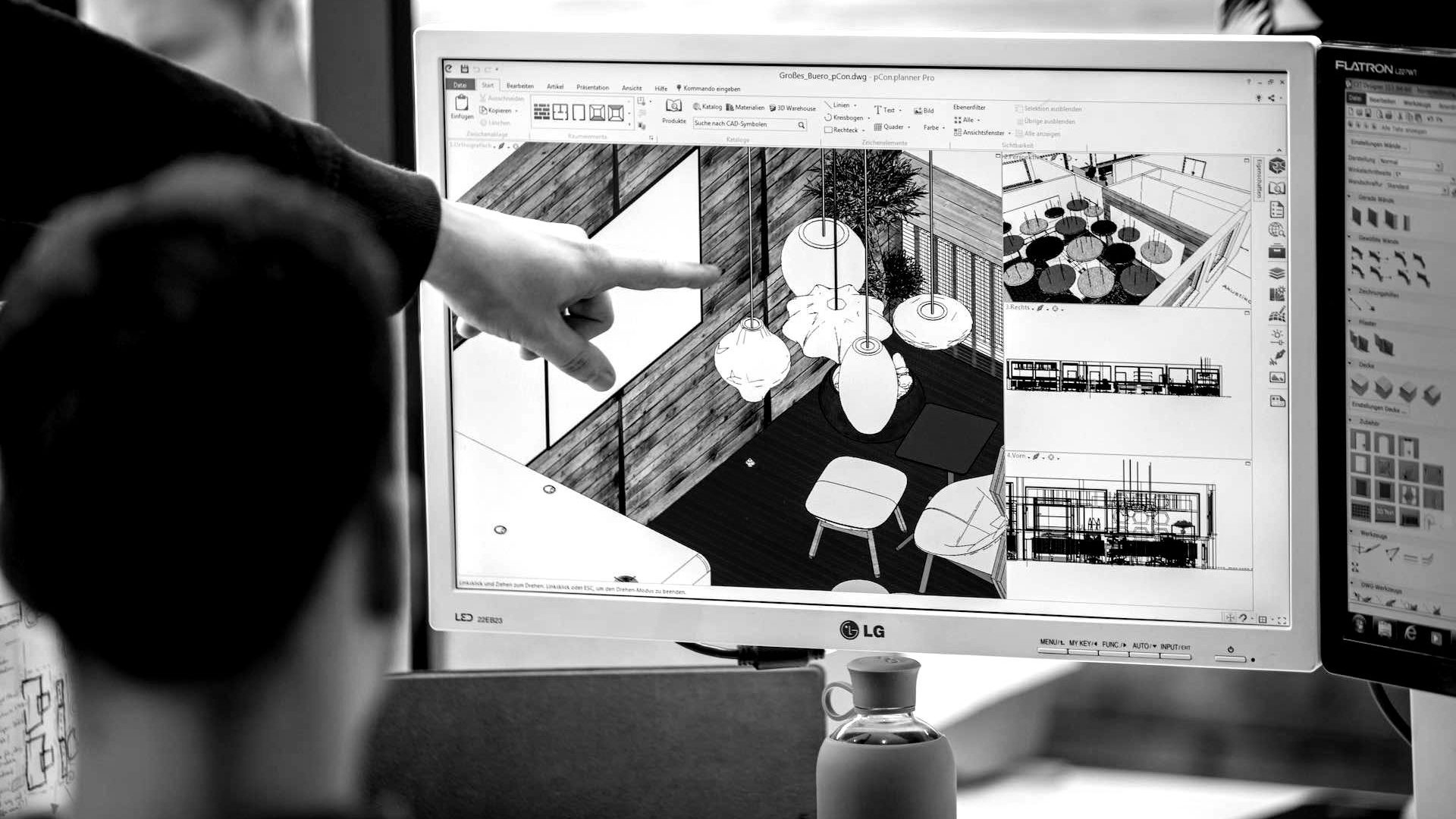 To do this, we use a range of effective sound absorbers such as ceiling sails, wall absorbers in creative designs or furniture elements such as desk screens, which provide your office with real added value both acoustically and visually.
These are our brands.
With these brands, we aim to keep the annoying reverberation at bay. In our selection, the required degree of absorption – the highest is class A – plays a major role.
Likewise, the quality should be ensured; we pay particular attention to low flammability and good recycling features. Of course, sound absorbers stand out positively in their designs.
ecophon
French ceiling sails and wall absorbers for the best room acoustic and a comfortable work environment.
Lintex
Design producer of whiteboards, office screens and sound absorber. Made in Sweden since 1983.
refelt by DeVorm
Dutch manufacturer, who produces sustainable furniture and acoustic solutions made from PET bottles.
Your contact at wexim.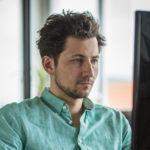 Nicolas Fuchs
Planung & Visualisierung
Getreu dem Motto "Ein CAD sagt mehr als tausend Worte" visualisiert Fuchs unsere Projekte zwei- und dreidimensional. Plus, he is an expert in acoustic measurement and planning.