Coaching for Architects
We offer free seminars and private coachings on the subjects of New Work and office landscapes.
New Work Seminar in Berlin
As of 2018, the Berlin Chamber of Architects decided that further training has been (⇲ PDF) mandatory. Each year you have to prove that you have attended 8×45 minutes of advanced training units. With us, you can check off one unit and learn more about modern office concepts of New Work.
How does the seminar work?
We know: Time is money! For that reason, we prefer the format Pop Up Breakfast: short, bundled and effective. At the end of the seminar and its Q&A, you will receive a certificate of further education. Before and after, you will have the opportunity to have a snack and network. Register for the seminar without any obligations and we well contact you with date suggestions afterwards!
Wexim is the organizer, Herman Miller provides product-neutral content. As one of the leading manufacturers of office furniture, the US-brand invests heavily in research and commissions studies to constantly improve the effectiveness of its concepts.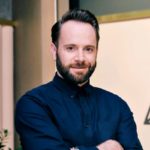 Bertie van Wyk
Keynote speaker
Our speaker and workplace consultant.
Bertie is a leading workplace specialist with the gift to track down emerging trends and changing business processes around the world.
By understanding innovative new work strategies and people-centric design, the presentation talent can help to provide organizations and individuals with knowledge to approach their work in a more productive, healthy and connected way.
About the topic.
Everyone is talking about New Work these days. But what does this buzzword mean and is the term degenerating into a mere vehicle? Manufacturer Herman Miller has been living New Work with his Living Office for several years now and presents astonishing success – as studies show. At less space usage and more variety at the workplace, employees achieve significantly more!
The trick: The combination of ten different work areas, which accurately reflect the activities and corporate culture, ensures that employees identify more with the company and work with a greater motivation. A people-centric office concept will become a mandatory task in the future to retain professionals on the long run.
Seminar:
The Living Office – New Landscape of Work
Duration:
45 minutes =
1 AKB training unit
Private Coaching
In our personal coaching we reveal to architects and project managers the potentials that can be realized with the Living Office approach. The fundamental idea: achieve 20% more productivity with 20% less office space. Our focus lies on increasing employee satisfaction, work productivity as well as a sustainable positive cost-effectiveness.
Our New Work experts Nicolas Fuchs and Sascha Glüsing will present the effective concept to you in a non-committal discussion at your premises, at our offices or on-site. Afterwards, in a potential analysis, they will work out which measures you can take to achieve your goals.
Living Office: Inspiration
All ten working environments explained in brief.
Living Office: Concept
First glance at the effective Living Office concept.
Seminar Recap
Impressions from our last event.
Your contact at wexim.
Nicolas Fuchs
New Work Consultant
As a sugar-sweet voice at the phone or in a personal conversation – Nicolas is our specialist for New Work. He'll set you up with Herman Miller!